产品详情:
产品名称: 微射流金刚石交互容腔
产品型号: DIXC Y-type Diamond Interaction Chamber:
F12Y, F20Y, N40Y, J30Y, J20Y for M210,
F20Y-12, F20Y-13, F20-Y-17 for M610
H10Z, G10Z, H30Z, E230Z, H230Z
产品展商: Genizer
产品产地: 美国
产品特点:
Y-Type Diamond Compatible Interaction Chamber up to 45,000psi. Longer Warranty time.
简单介绍:
Y-type Diamond Interaction Chambers have the highest durability and performance. The chambers use high pressure connections (1/4" and 3/8" 60,000 psi) from Genizer which is fully compatible with the Microfluidizers. Besides Microfluidizer, we provide Y-type Diamond interaction Chambers with various high pressure connections, which are fully compatible and interchangeable with the nozzles of BEE International as well as Avestin, with the advantage of greater durability and a longer warranty. Y-Type Diamond Interaction Chamber features real-time cooling, which provides unmatched heat exchange efficiency. Without chamber cooling, the outside temperature of a working chamber can exceed 80ºC and much higher from the inside, which reduces the quality of the product. For example, in the pharmaceutical industry, an overheated chamber leads to the formation of oversized particles. Particles in the parenteral > 5 microns (µm) or PFAT5 > 0.05% are not favored by the FDA and United States Pharmacopeia (USP) 729. During cell disruption, protein activity will also be compromised. Further, the real-time cooling chamber is a better choice for preparation of Emulsified Fuel in the safer temperature. The traditional method cools the chamber by immersing it entirely in cooling liquid, but the chamber's thick steel cover makes this an ineffective solution.
Y型Z型金刚石交互容腔经过表面电抛光和内部制药级别钝化处理,可配备实时冷却系统,同时适用于Microfluidizer, BEE, Avestin 等各型均质机。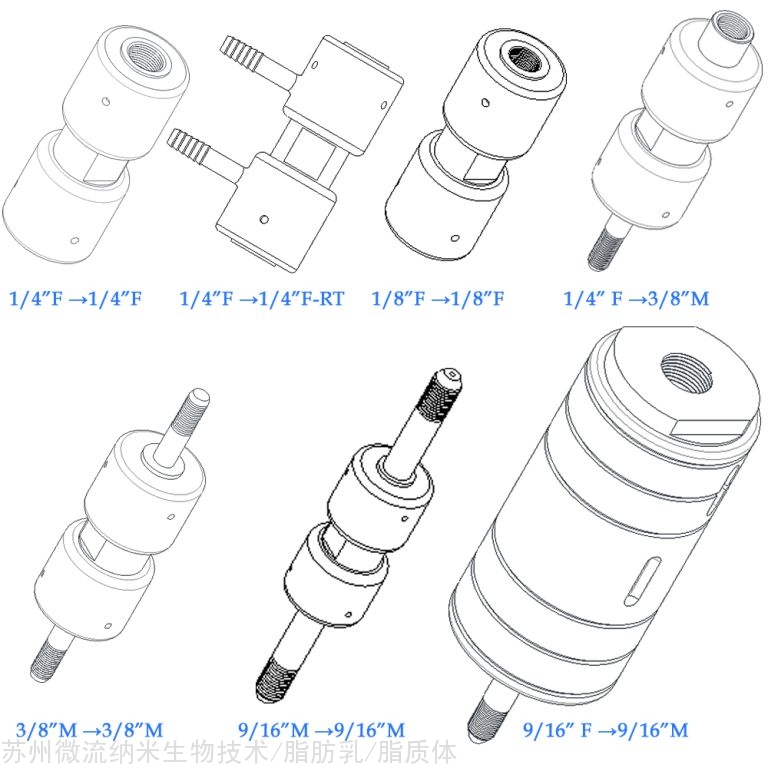 Y 型金刚石交互容腔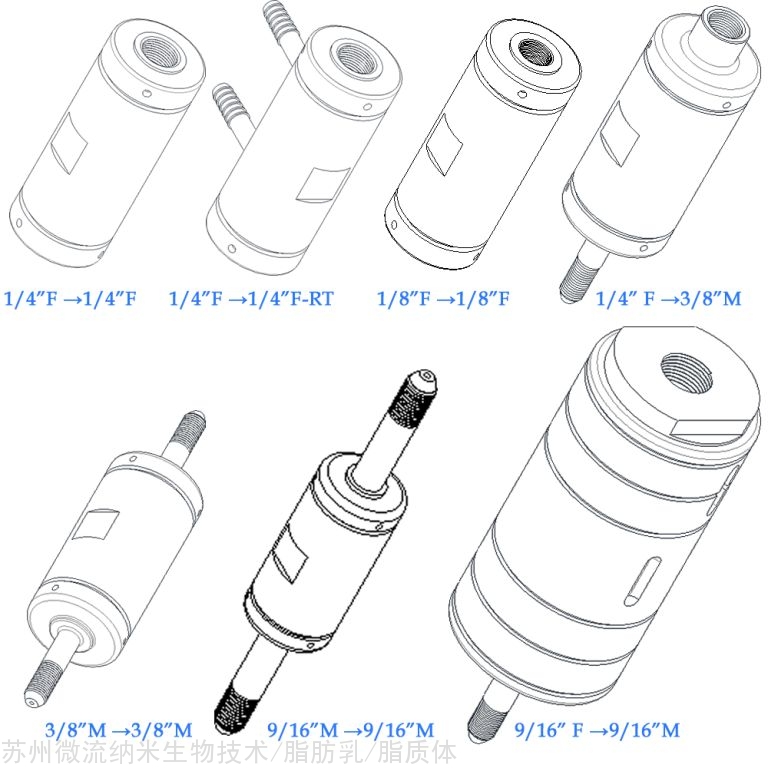 Z 型金刚石交互容腔